The IASA Annual Conference annually draws more than 650 school administrators to the Illinois capital city of Springfield. Attendees include school superintendents, assistant superintendents, state agency staff and college professors of educational administration. The annual conference is an excellent opportunity to establish new contacts, network with colleagues, and meet the IASA staff and board of directors. General sessions and breakout panels provide up-to-date information on topics that are relevant to Superintendents and other administrators. The exhibit hall, which is open one day, gives attendees access to more than 60 vendors, providing an excellent opportunity to get a quick look at the latest products and services available to Illinois school districts.
Questions on the IASA Annual Conference can be directed to Cherry Middleton, Executive Secretary/Office Manager, at 217/753-2213 or cmiddleton@iasaedu.org.
Future Annual Conference
President Abraham Lincoln Hotel by DoubleTree and the Prairie Capital Convention Center - Springfield, IL
September 26-28, 2018

September 25-27, 2019

Call for Presentations
IASA is soliciting breakout session proposals for the 53rd Annual IASA Conference! Click here to access the form. Questions regarding proposals can be directed to Jodi Gillespie, Office Assistant, at 217/753-2213 or jgillespie@iasaedu.org.
---
---
2015 Annual Conference video slideshow available to view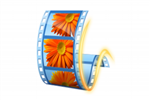 You can view a slide show of the 2015 Annual Conference by clicking here.
To view a copy of the 2015 conference program booklet -
click here
.